It's only fiction until it happens…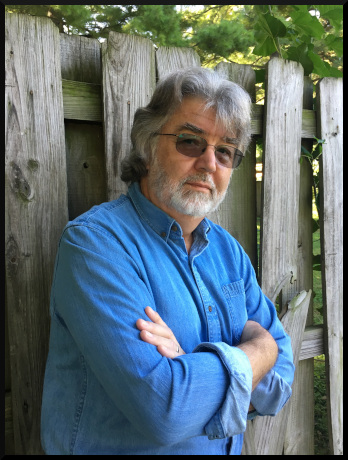 "I read lots of books that, as I get to the end, I start thinking about what I'm going to read next. I like to write stories that, when you finish them, the story hangs around for a while…it follows you through the next day and keeps pestering you…haunting you…making you think. My stories are fiction, but they are based on very real things…things that do exist…that could happen…or have happened but no one wants to talk about them. I try to write just good stories, but also try to spark some serious thinking…it seems to me we could use more of that."
-JB
The Emily Graham Adventures…

Agent Emily Graham is who she is today because of her family, her friends, and colleagues, and because of her absolute belief that everyone should be treated fairly. She sees it as her role to make sure those who do unfair things pay a price. She is a woman being true to her beliefs.
But, what happens when someone decides that their beliefs are the only acceptable ones, and everyone else, including Emily Graham, must bow their heads and surrender to them? What happens when, one by one, those things Emily believes in are shaken: her belief in family, her belief in friends and colleagues, and even her belief in her role as protector of fairness?
Emily Graham has faced difficult times before, but in this third book of the series, the greatest battle is a personal one. Will she bow? Will she survive? If she survives, who will she become?
In this third battle with a powerful enemy, Emily Graham is faced with completely redefining her life, as she finds herself living in a world of…Disbelief!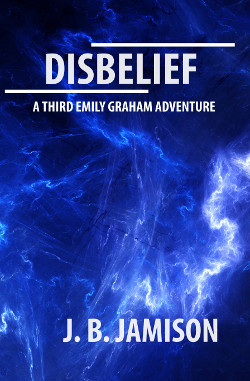 Book 1
Agent Emily Graham finds herself thrust into the role of leading the pursuit of the terrorists. Her journey leads to dead ends and dead witnesses. She discovers her trust in her team-members is wrong, the terrorists are not who they say they are, and that the people who actually initiated the attack don't even exist.
Book 2
Once again, Agent Emily Graham finds herself in the role of having to uncover the truth of what is happening, who is behind it, and how to stop it. And once again, she discovers that, sometimes, what you see and hear is not reality.
It is just…Distraction!
What readers are saying about the series…

"Y'all they are so fun! I'm surprised these books haven't been picked up as movies."
"I can't wait to read the next book and see Emily in action again."
"Anyone looking for their next great read should pick up a copy of this book. You won't regret it."
"If you love mystery suspense, you will want to add this one to your collection!"
"Mr. Jamison knows how to write and he proves it with this series."
Join our community list?
We will NOT spam you, but will send an occasional news-letter and other updates about what is happening at johnbjamison.com
Thank You!